We make your search of a dream home come true.
We not only provide good quality materials, we also provide best frontline service. For the past 30 years in this trade, we have renovated numerous homes and constructed various properties.
Having the trust and support of our valuable customers it give us the strength and motivation to continue to do our best to deliver a beautiful renovated home to each and every customer.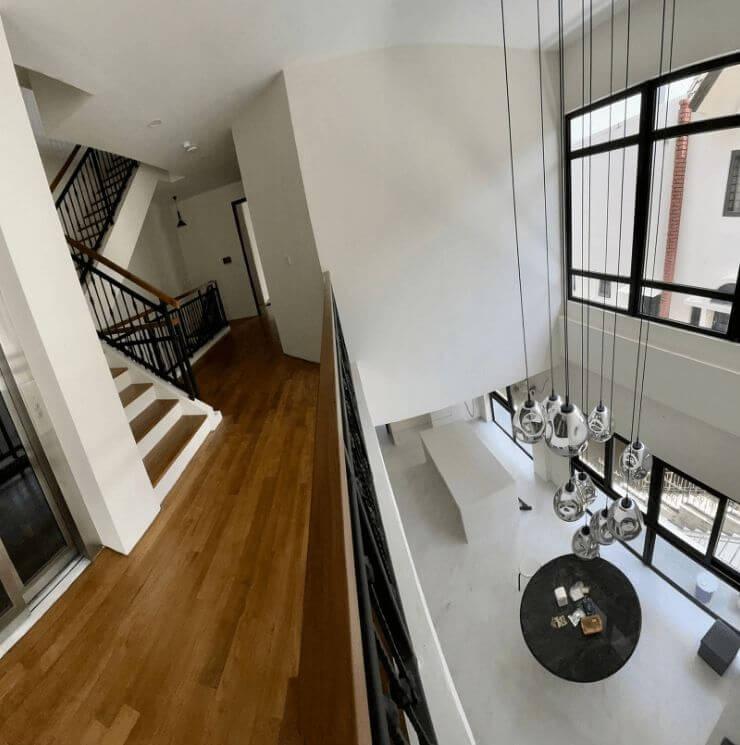 Classic Ideas own a carpentry workshop in Singapore. Equipped with the latest tools to fulfil every design expectation, we strive to deliver excellent products and services to our esteemed customers.
Did the renovation of my house at 406 sim ming ave with classic ideas. The house is impressive and the work was finished within two months as promised. I love the way the tiles were laid. Thanks Roderick

Jayanthran Sojemany
Mr Roderick Lai service is good. He not only give suggestion but also did a very good job. Will definately come back to him and recommend to my friends

Sivanthikumar Kumar
After a long search for my kitchen cabinets for my new bto flat my wife came cross classic ideas 20ft kitchen cabinet ad in FB. I called made an appointment with Lawrence so we wen down the very next day. Lawrence was on leave so Roddick took over our case he was not only patient with our inquiries he slowly explain to us. we wen for 20ft but ended up with 26ft kitchen cabinet within our budget with their flexible payment both my wife and me r very happy with the job Roddick and his team did for us. Thank you classic ideas.

selvakumar steven
Had a wonderful experience with classic ideas. Very responsible sales manager who catered to our needs and made necessary amendments when required. Able to complete reno work as scheduled. A reputable and credible contractor. Satisfied with the end product. Will recommend Classic ideas to friends and relatives.

ohrome oh
One of , if not, the best company out there. Efficiency and patience are just the tip of the iceberg. Their service is out of this world. Not only are they talented and experienced, they are also super responsive. Would highly recommend!

YJ
Amazing service provided! I'm into classice designs and showed what I'd prefer for my home renovation and to my surprise it end up the way I expected! Will Highly recommend!

Marc Sng
Did the renovation of my house at 406 sin ming ave with classic ideas. The house is impressive and the work was finished within two months as promised.I love the way the tiles were laid. Thanks Roderick.

Jayanthran Sojemany
We would like to give a shout-out to Mr Roderick - our ID from Classic Ideas. Being an experienced ID, he was able to give good suggestions and alternatives. He is professional and would answer to all our queries promptly. We had our renovation last year Nov, in the midst of manpower crunch, lockdowns and quarantine issues. Despite all that, Mr Roderick managed to keep to our timeline and budget, and we eventually moved back into our house within 8 weeks. Our renovation included hacking, carpentry, false ceiling, tiling, whole house electrical works etc. We would definitely recommend Classic Ideas to our friends and families! With all the scams that were ongoing, we were worried but Classic Ideas stay true to their promise. Well done!

Nizza
Gotten few Quotations then signed with Classic Ideas, Mr Roderick. Truly not easy for him to get our project of $77K. We challenged him with other lower Cost Quotations, he explained & proven hidden cost & unrealistic low price of his 'competitors'. Was a turned-over quite big project, their Workers were doing good jobs with his tight supervision. Quality overall GOOD! We are very happy to share. THANK YOU.

Peace Maker
Our renovation began in Nov20, it was during the very restricted Covid 19 situations. Yes we waited for things to get done in longer expected time frame.. Our ID Mr Roderick Lai professionally made it through for us to move in very Satisfactory overall.. Carpentry works quality are real good. Their workers are responsible and clever Amid Covid19 doing renovation is never easy and peace I will say ... BIG thanks to Roderick and his fellows for making it real great for us A As you said... we will be back for another house renovation 5 years later

Judy Pheck
Needs Help? Let's Get in Touch
"*" indicates required fields